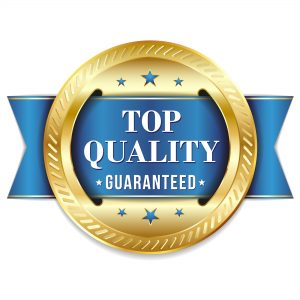 Every business needs tools to run smoothly and online-only businesses are no exception.
Here is a list of tools I use on a daily basis, many for the whole 12+ years I've been working online!
In the spirit of full disclosure, some of these links are affiliate links, which earn me a small commission but which never influences my opinion on the products.
Paid Resources:
Aweber – A tried and true email autoresponder that's been around forever. Don't allow your website visitors to leave without gathering their email address. With Aweber and the power of email marketing, you can grow your relationships, sell your products, and become a trusted leader in your niche.
MomWebs – My web hosting company for over 12 years! Even though it has "mom" in the name, anyone can host here and the customer service is out of this world. No question is "stupid" and I have never waited longer than one hour to receive an answer. You can park your website here without worrying about your site crashing or experiencing tremendous downtime.
SnagIt – I use this nearly every day to capture screenshots or to resize stock photo images. Add watermarks, blur out identifying information, or add highlighting or shapes to showcase important information on your screenshots.
Dropbox – The easiest way to share files with clients and to collaborate on files without wondering if the latest one is uploaded. Create a folder, share it with your team or client, and get to work. It's truly that simple!
17hats – A multi-functional, web-based platform that includes email, invoicing, and bookkeeping functions. Makes life easier having just one window open to run your business instead of these multiple windows for separate functions. Running the Profit/Loss reports at the end of each month is also very eye-opening to see if you're reaching your money goals. Plus my accountant likes the easy-to-read reports at tax time.
Camtasia – If you plan to do any type of video work, especially that requires editing, Camtasia is a reliable video editor and screen capture resource. Edit video footage, add background music tracks, incorporate a voice over track, and add both beginning and closing slides with your branding. I've even used Camtasia to edit audio files for podcasting clients.
Basecamp – A project management tool that allows easy scheduling among team members or clients. By keeping all your correspondence inside Basecamp, you no longer have to worry about "lost" emails or completed work files. Everything is stored inside Basecamp for easy retrieval and their calendar keeps the whole team on track to meet deadlines.
Free Resources:
PayPal – The most popular way to collect online payments from clients. It's never failed me in over 12 years in business! Creating your account is free but there IS a fee associated with each transaction.
WordPress – It was created for bloggers but is used by multimillion dollar businesses. One of today's most popular website platforms, you can install WordPress free of charge. You'll find many thousands of free themes but for a more professional (and safer) website, you'll want to invest in a premium theme.
More Free Resources Coming Soon!