Your Solution to Creating Regular Content Your Audience Wants and Needs
Writing, Podcasting, Video Editing, and Webinar Production all in one place
Top 3 Reasons You Should Outsource TODAY!
Spend time nurturing relationships and closing sales
No new software to buy
No trial and error…I've already been through the errors
Let's be honest…we both know you're busy and content creation just isn't a top priority for you.
It's OK to say it. This is more common than you might think.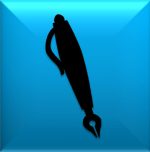 Educate your audience and attract search engine robots. Written content is still king!
Christina is a lifesaver! Her attention to detail and professionalism allow me to focus on the parts of my business that I do best.
It's refreshing — and incredibly helpful — to have someone who will do what needs to be done so I don't have to think about it.
I wouldn't hesitate to recommend working with Christina.
Lain Ehmann