I've always been a people-pleaser.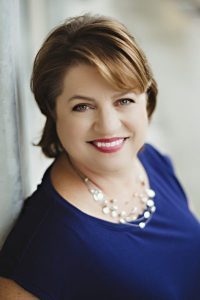 From the time I was a small, elementary school student throughout my college career, I always strived to do my homework, complete every project on time, and get good grades so my parents would be proud. In this quest to do well I was often referred to as the 'teacher's pet'.
After college I went on to work in the fields of magazine publishing and pharmaceutical advertising where deadlines were written in stone and all hell would break loose (and printing budgets would vastly increase) if deadlines were missed.
Working with multiple editorial and creative teams I learned to be proactive in my problem solving and perfected my communication skills with clients and team members.
Again, I never wanted to make that dreaded phone call to a client or art director that something was wrong. (aka people-pleasing)
Some may think my people-pleasing is a bad thing but I disagree.
In a service business such as mine, you benefit directly from my people-pleasing skills. If I produce work that is wrought with mistakes, submitted past deadline, or just isn't what you expected, then what are the chances you'll refer me to others?
None whatsoever.
My reputation is dependent on the quality of my work so I approach every project as if it was for my own business. Listening to clients and asking questions as each project progresses is part of my approach and I place very high expectations on the finished products because I never want to hear that you're disappointed.
People-pleasing at its finest.
If you'd like to learn more about how I can manage your content needs, please book a consultation appointment.
Want to see my resume? Check out my LinkedIn profile.