Webinar Production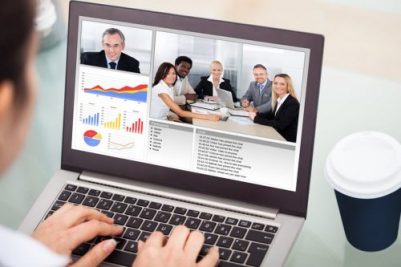 Developing relationships with your audience is paramount to gaining their trust, which ultimately will lead to them becoming clients or customers. What better way to foster that relationship and gain that trust than with webinars.
Webinars allow your audience to see your face, hear your voice and listen to the information you're imparting to them. Consider this the latest in face to face networking. The bonus is no traveling for you!
I always like to tell my clients that I am available to do as much or as little as you need, so I have put together these various webinar packages which can certainly be combined if you need more help.
Brainstorming Session
Not sure what to include in your webinar? Tell me your webinar ideas & we'll formulate a plan of action together.
This package includes:
90-minute uninterrupted session
brainstorm anything you want: topics, slide ideas, how to book a webinar guest, how to set up a registration page, questions of your choice related to webinars
a checklist of Next Steps so you can produce your webinar on your own
a copy of our notes/outlines/checklist for you to keep
Webinar Production
Don't let technology hold you back. You don't have to be a techie to produce a webinar…honest!
This package includes:
setting up the webinar details with the webinar service of your choice
creating the registration landing page
a practice run with you 2 days before the webinar
logging in 15 minutes early with all hosts/guests for a sound check
attending the webinar to monitor the chat room and/or to record the webinar
Ready to Talk?
You'll never know if outsourcing is the right choice for you unless you give it a try but I want you to be 100% confident. Let's set up a meeting to discuss your webinar production needs.
Our consult will also serve as a mini-interview so you can determine if we'll make a good match.