Video Editing
Did you know that YouTube is the 2nd largest search engine next to Google? Millions of people every day search YouTube for tutorials and other videos so why aren't you taking advantage of this marketing method? And with the introduction of Facebook Live you have another powerful way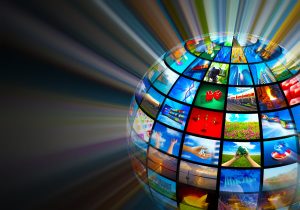 to reach your audience and impart your wisdom through the power of video.
However, many people are still afraid of using video for a multitude of reasons, the biggest of which is, "But I don't want to be in front of the camera!"
Being on camera isn't your only option when it comes to video marketing. We can create video slideshows which showcase your office space and/or products. We can create video reviews of affiliate products; we can film inside your membership site, showing prospective members all the features your site offers. Or you can be on camera sharing tips with your audience and developing that relationship.
Save
Save
Brainstorming Session
Are you puzzled at the idea of producing videos? I can guide you through the process.
This package includes:
90-minute uninterrupted session
brainstorming anything you want: how to develop a series of videos, video length, lighting, equipment, how to upload to YouTube & Facebook
a copy of our notes for you to keep
YouTube Setup
You produce your video. Let me take care of the behind-the-scenes stuff.
This package includes:
one-time setup of your YouTube channel, including channel artwork using stock photography
a checklist of how to upload your videos to YouTube as well as how to optimize each video with keywords
Video Editing
Let me erase your mistakes and make you look like a pro!
Video editing includes:
watching your video in full and erasing any mistakes or dead air
adding any background intro music, intro slide, or call to action that you supply
supplying you with a new mp4 video file
uploading to your YouTube and/or Facebook and/or Vimeo accounts
To see the samples of video editing work I've done for Patrysha, please visit TriumphantTales.com
Just One Example of My Work
This was one of my favorite projects! My college friend owns Cute! Pet Gear and she wanted a product video that showcased her products but also answered frequently asked questions. Her plan was to play this on a loop at the many craft shows she attends as a vendor. That way if she was busy with a customer, others would still get their questions answered.
Ready to Talk?
You'll never know if outsourcing is the right choice for you unless you give it a try but I want you to be 100% confident. Let's set up a meeting to discuss your video editing needs.
Our consult will also serve as a mini-interview so you can determine if we'll make a good match.