Podcast Services
While it's important to have lots of useful written content on your website, does your audience have time to sift through all your information while sitting at their computers or on the go?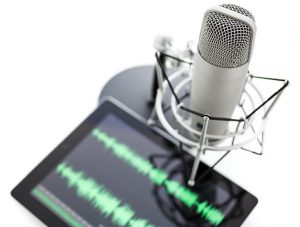 Another way to give your information to your audience is by creating a podcast, which is an audio series they can subscribe to and listen to on their favorite mP3 player or smart phone on the way to work, to the gym, or to the grocery store.
Many people are able to listen to podcasts while working in their offices – which could be up to 8 hours of listening time – so don't overlook this medium as a way to reach new fans and expand your reach. Producing a podcast also allows your audience to put a voice to the name, which brings them one step closer to trusting you and builds your credibility as an expert.
Don't let the excuse of "I'm not techie so I can't produce a podcast" stop you! Below are the podcast packages I offer clients and yes, they can be mixed and matched to suit your needs:
Save
Save
Brainstorming Session
Need help getting started?
This package includes:
60-minute uninterrupted session
ask about anything: episode topics, podcast names, technical questions; equipment; how to produce your own episodes
a copy of our notes for you to keep
$97 one time payment
Podcast
Setup
Don't let technology hold you back. You don't have to be a techie to produce a podcast…honest!
This package includes:
one-time setup of your podcast feed and submission to iTunes
a checklist of Next Steps for you to keep & follow so you can produce your own podcast episodes
$147 one time payment
Podcast Editing Lite
You take care of sending me your intro, main podcast episodes, outro, music tracks and any promos or commercials you want to run and I'll take care of the rest.
Lite editing includes:
putting tracks in order with smooth transitions
creating a final mp3 audio file
uploading file to your hosting service
$65 per episode
Full Podcast Editing
Don't stress about making mistakes when recording. I can wisk away those mistakes and make you sound like the expert you are!
Full editing includes:
putting tracks in order with smooth transitions
erasing ah's, um's, dead air or mispoken words throughout
creating a final mp3 audio file
uploading file to your hosting service
$90 per episode, up to 30 minutes
Christina Lemmey is our Podcast editor of choice and has been instrumental in editing and producing our Listen for a Change podcast series.
When we provide Christina with the raw audio, we always know we are guaranteed a most timely delivery of a product that is highly professional, and acutely well-edited, that drives home the most important messages and tells a captivating story. Many vendors profess audio editing expertise. Very few actually deliver. Christina delivers above and beyond and is a pleasure to work with.
Derek Saker
Ready to Talk?
You'll never know if outsourcing is the right choice for you unless you give it a try but I want you to be 100% confident. Let's set up a meeting to discuss your podcast editing needs.
Our consult will also serve as a mini-interview so you can determine if we'll make a good match.